In order to make a purchase from our Store, just follow our step-by-step guide:
---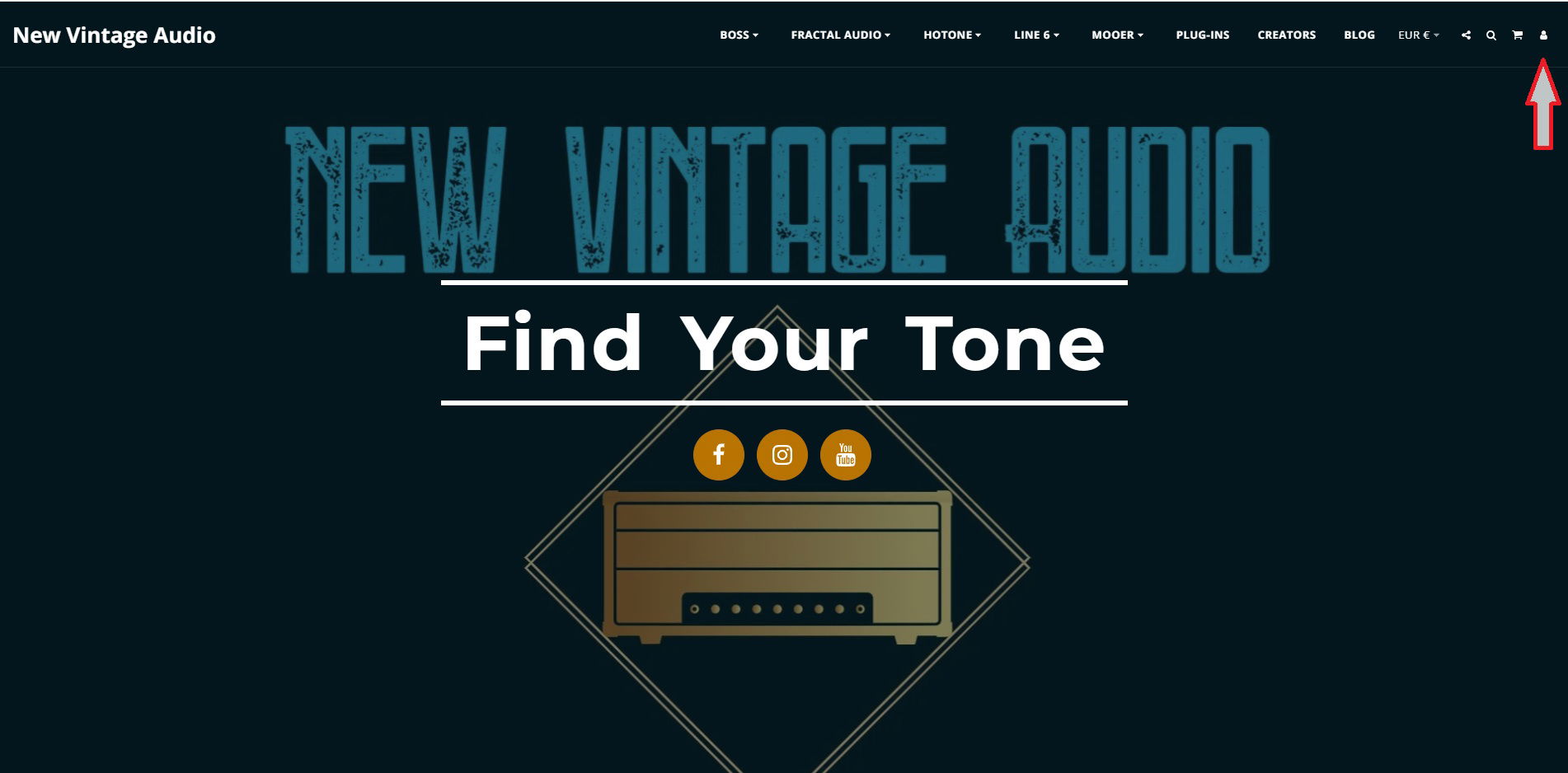 1. Login to your account by clicking on the small icon on the upper right
---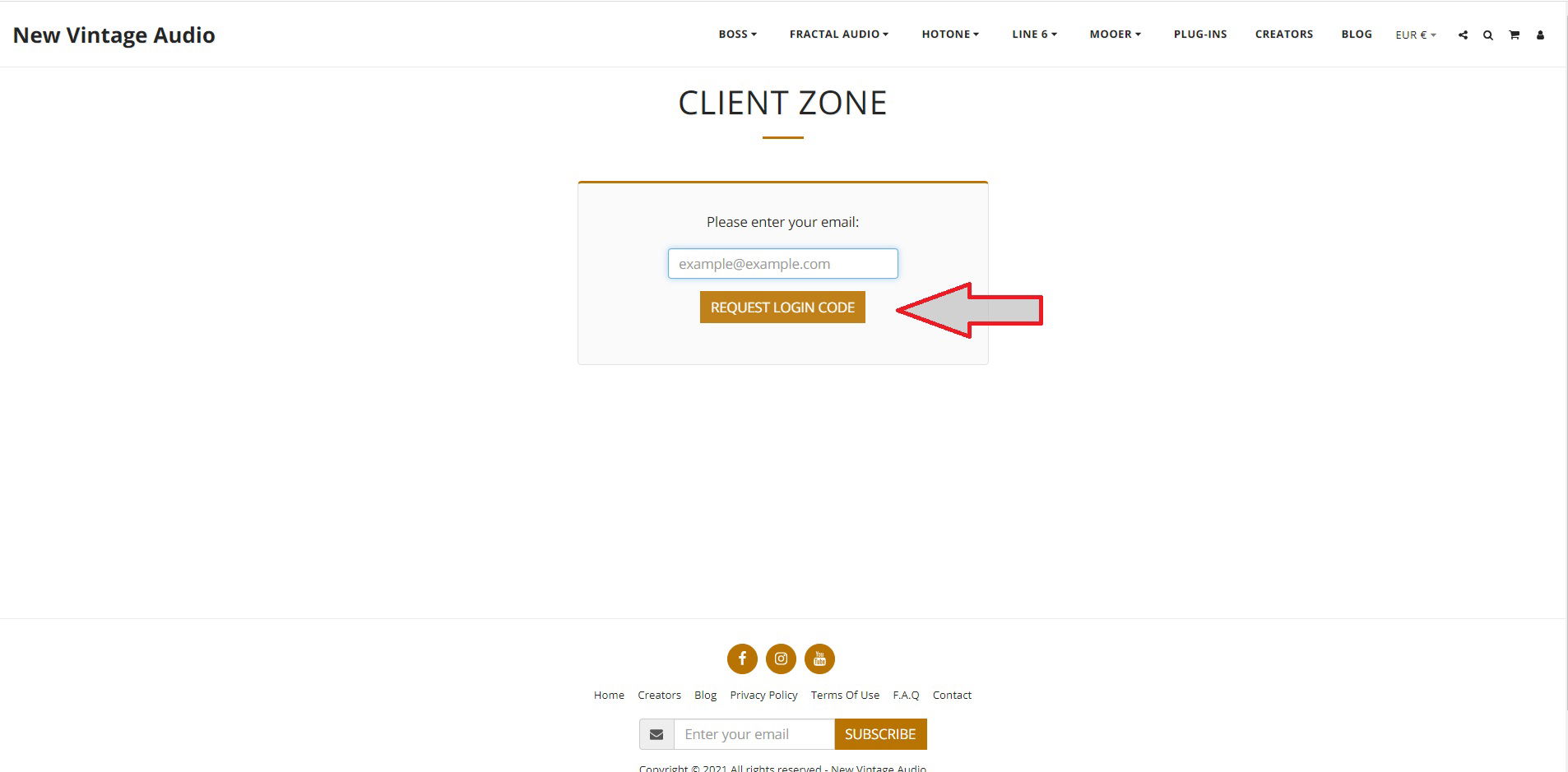 2. Enter your e-mail address and request a login code
---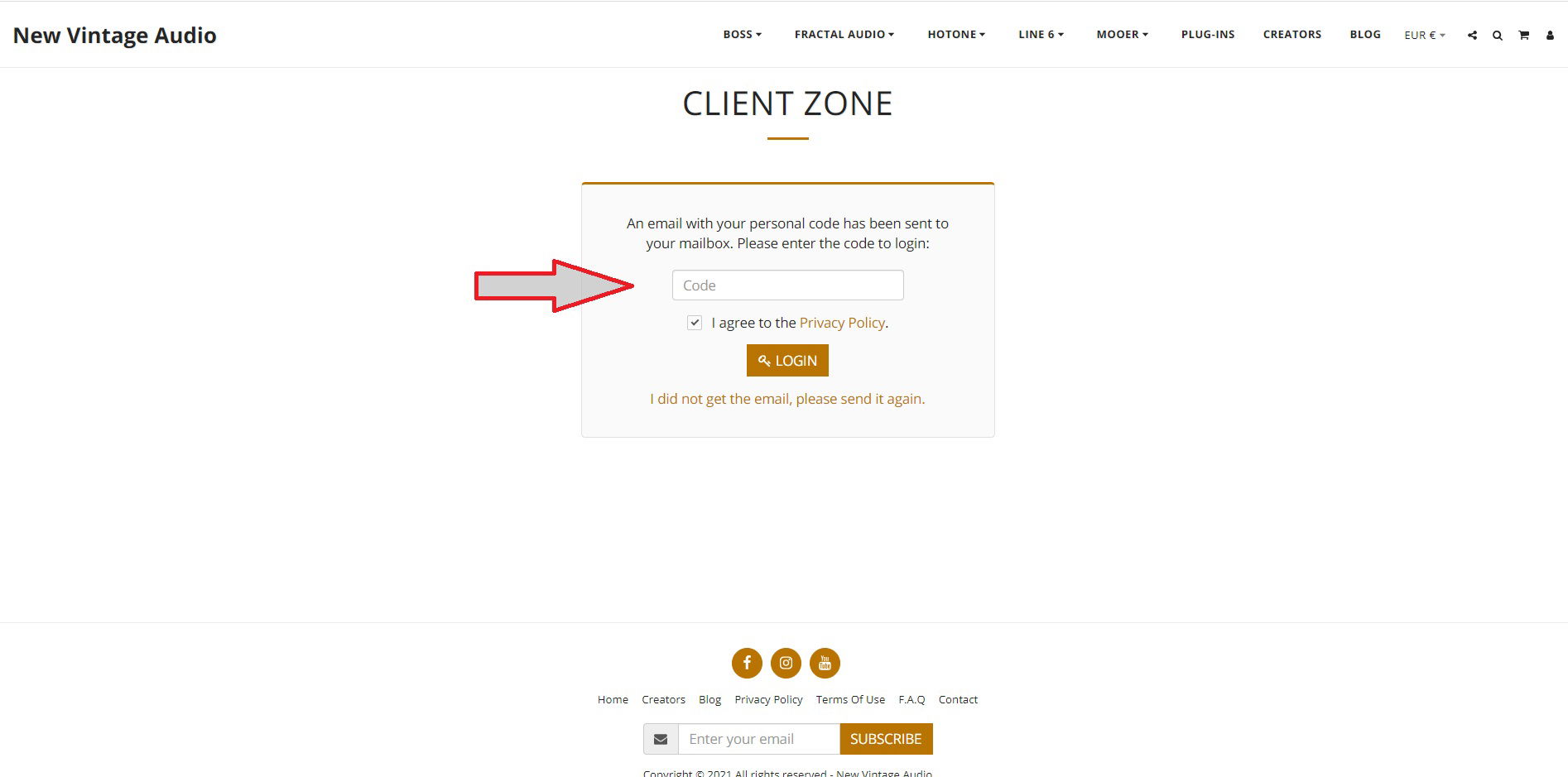 3. Enter the login code you've received in your e-mail and click login (please check your spam/junk folder)
---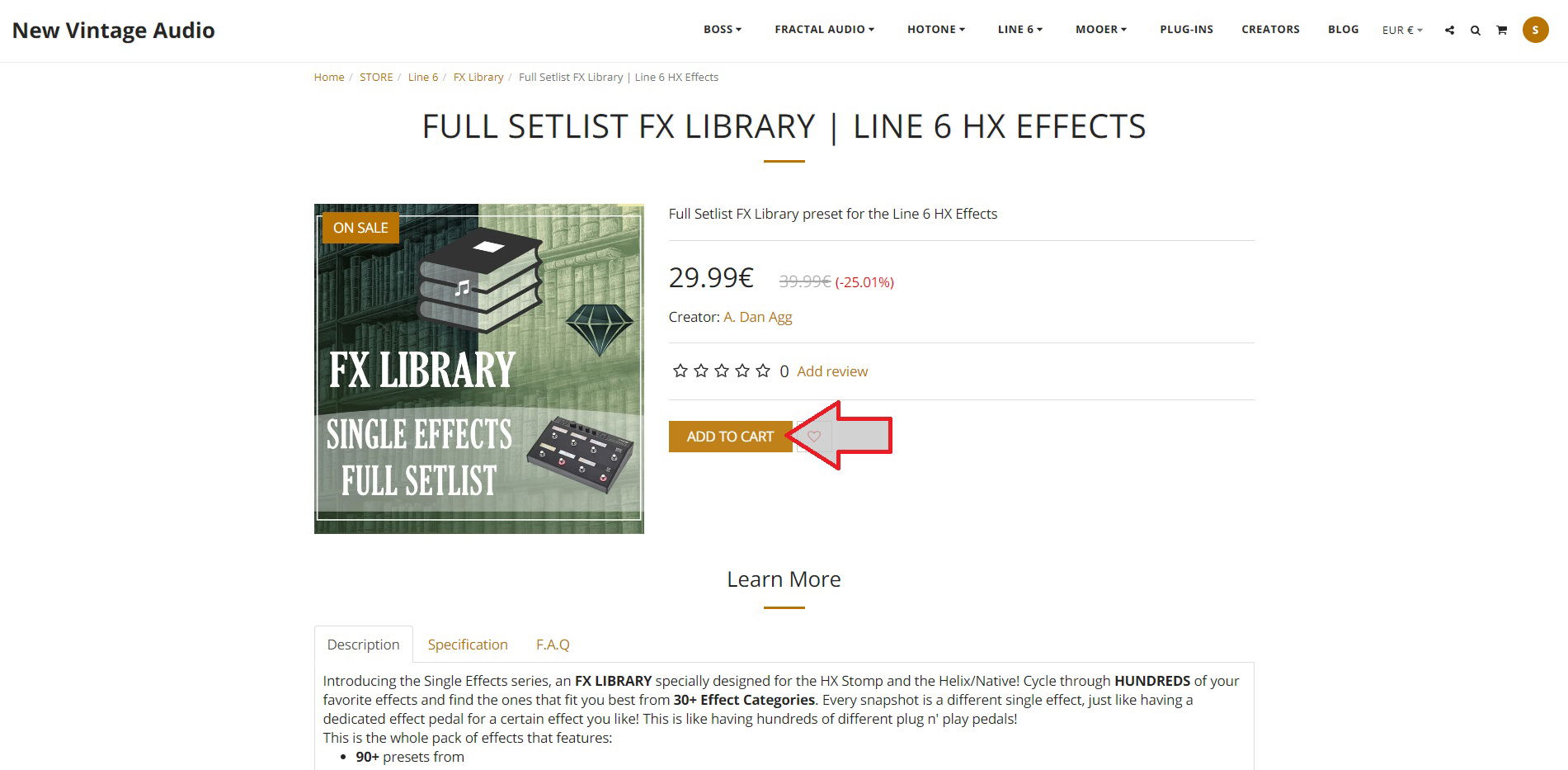 4. Go to the preset you like and simply click ADD TO CART
---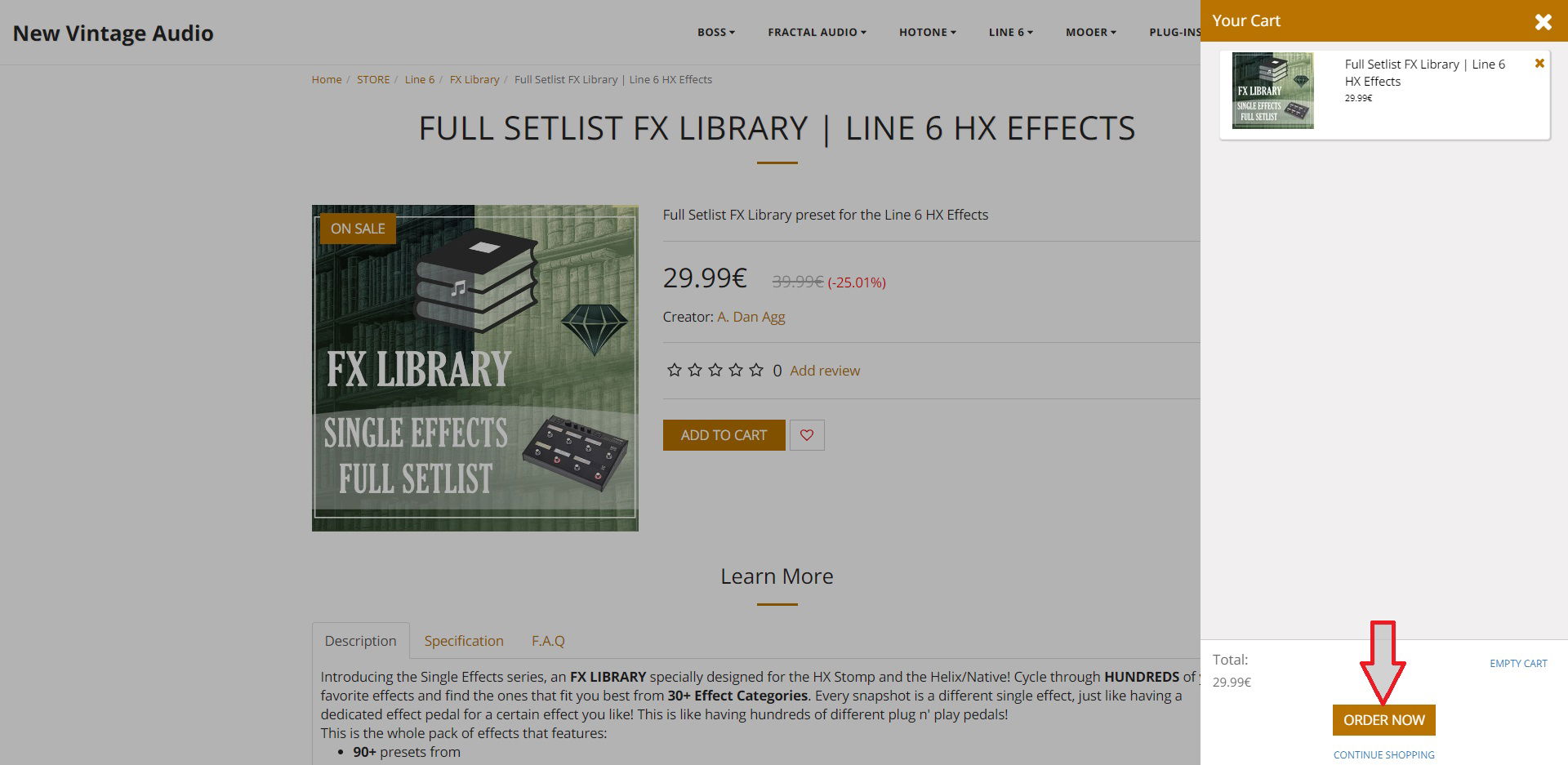 5. Click ORDER NOW so you can complete your order or CONTINUE SHOPPING in order to add more to the cart
---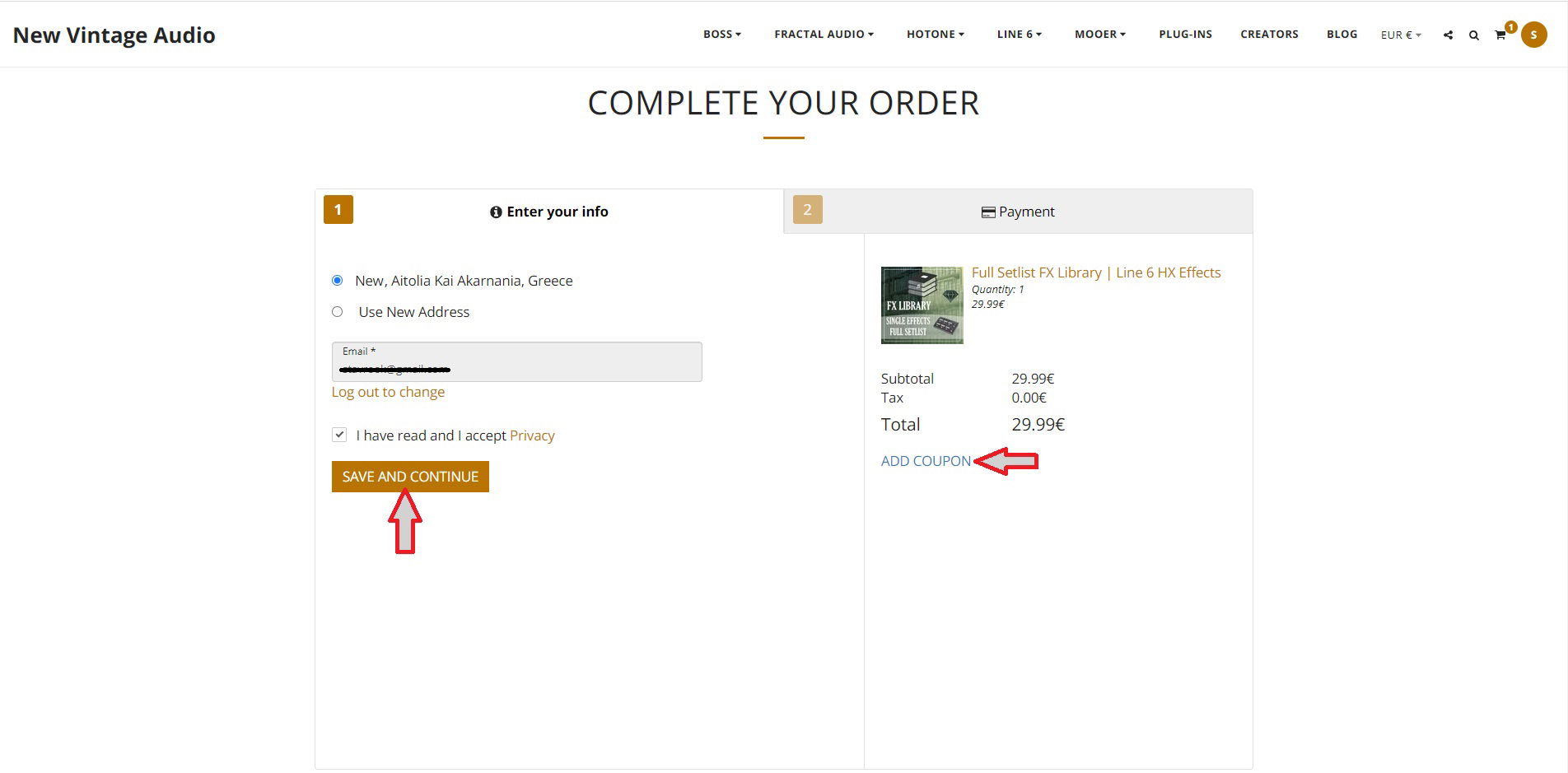 6. Click SAVE AND CONTINUE to proceed to payment or click ADD COUPON if you have a discount code
---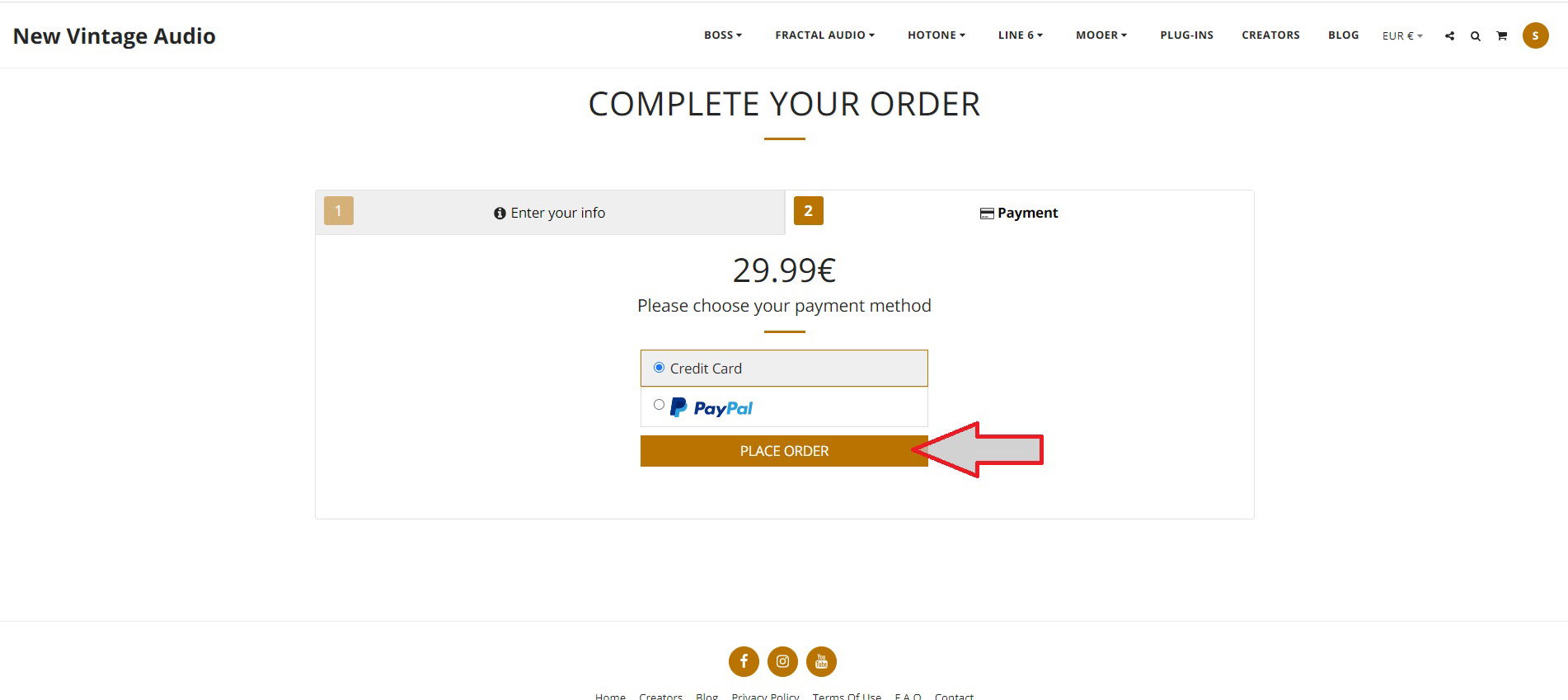 7. Choose your payment method (Free orders don't require any PayPal or Credit Card information)
---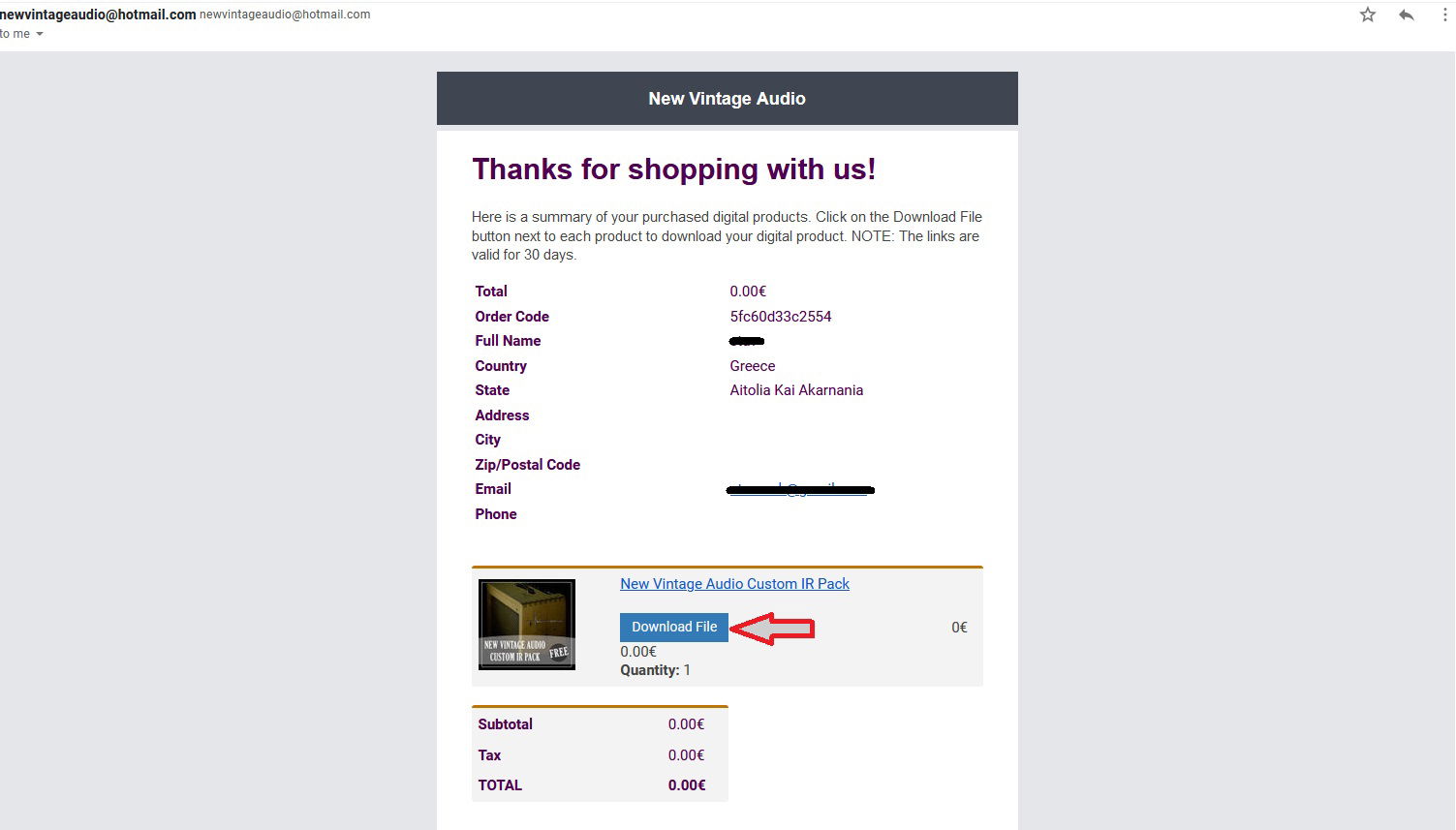 8. Go to your e-mail where you will receive an order confirmation e-mail (please check your spam/junk folder)
---
Keep in mind that Due to the free orders being manually processed, your download e-mail will be available in the next 24 hours
If you have any issues receiving your order please contact info@newvintageaudio.com and we will do our best to assist you.